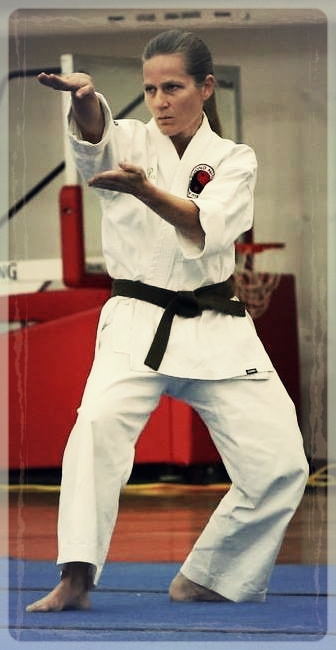 Martial Arts for Women as a Spiritual Practice
Martial Arts for Women as a Spiritual Practice
Based on the Vietnamese Mixed Martial Art Cuong Nhu, this women-only class is for women interested in balancing their mind, body, and spirit and exploring their own inherent spiritual force, their true source of power. Each class will include both internal and external exercises and exploration, utilizing meditation, body strengthening, visualization, traditional forms, journeying, self-defense, art, music, and more. For all women, regardless of age, health, or perceived limitations. Martial artists from other styles welcomed. Emphasis will be on uniting the internal and external to bring balance to Self and to the world.

Pay-What-You-Can
Suggested Donation $10
Christ Episcopal Church, 509 Scott St., Little Rock, AR 72201
Parking is in the parking lot, enter at the office entrance.

Church-provided childcare available for $5 per child.

Wear workout-type clothes.
Cuong Nhu students wear full gi or gi pants.
No registration -- just show up anytime!

About the Instructor
Sensei Paula Martin started Cuong Nhu at the age of 43 and earned her black belt two months before her 50th birthday. She is also an award-winning writer and teacher who has been teaching creative writing and arts classes for over 25 years. Her background includes extensive mentorships in shamanism, attunement in Usui Reiki I, and years of studying multiple spiritual disciplines and meditation.

For more information on Cuong Nhu and traditional curriculum classes in Little Rock, visit www.unitymartialarts.com
Martial Arts for Women as a Spiritual Practice
See CALENDAR for current offerings.
Based on the Vietnamese Mixed Martial Art Cuong Nhu, this women-only class is for women interested in balancing their mind, body, and spirit and exploring their own inherent spiritual force, their true source of power. Each class will include both internal and external exercises and exploration, utilizing meditation, body strengthening, visualization, traditional forms, journeying, self-defense, art, music, and more. For all women, regardless of age, health, or perceived limitations. Martial artists from other styles welcomed. Emphasis will be on uniting the internal and external to bring balance to Self and to the world.

$10 cash or check, credit card pay HERE
Christ Episcopal Church, 509 Scott St., Little Rock, AR 72201
Parking is in the parking lot, enter at the office entrance.

Wear workout-type clothes.
Cuong Nhu students wear full gi or gi pants.
No registration -- just show up anytime!

About the Instructor
Sensei Paula Martin started Cuong Nhu at the age of 43 and earned her black belt two months before her 50th birthday. She is also an award-winning writer and teacher who has been teaching creative writing and arts classes for over 25 years. Her background includes extensive mentorships in new-paradigm healing, attunement in Usui Reiki Level III, and years of studying multiple spiritual pathways and meditation.
For more information on Cuong Nhu and to support the international Cuong Nhu family and become a member ($40/year annual membership), visit www.cuongnhu.com